'Fancy Nancy' takes over Chance Theater
by Denisse Salazar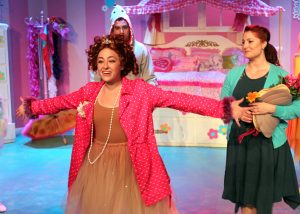 "Fancy Nancy the Musical," adapted from the bestselling book series by Jane O'Connor, hits the Chance Theater stage this month.
Directed by Angeline Mirenda, the musical follows Fancy Nancy and her friends Bree, Rhonda, Wanda and Lionel as they prepare to perform in their very first show, "Deep Sea Dances." When Nancy doesn't get the role of the star mermaid and instead is stuck playing a tree, she has to learn how to adapt to her new role, which seems anything but fancy.
The musical is part of the Chance Theater's third season of Theater for Young Audiences. The musical runs through May 28.