Meet the Instructors
Meet the Instructors

Darryl Hovis is an actor, director, and designer, resident artist and Education Director at Chance Theater. He earned his MA in Theatre Production at Central Washington University and studied acting at the Professional Conservatory at UCSD under Anna Shapiro (Steppenwolf) as well as South Coast Repertory under Karen Hensel. He is the co-founder and artistic director of the Culver City Academy of Visual and Performing Arts, where he developed an intensive arts program for high school students in theatre, film, music, and art, and has gone on to develop theatre programs at other Southern California high schools, as well as Theatre International at Leysin American School in Leysin, Switzerland. He has directed a multitude of productions, some of his favorites being Therese Raquin (Chance Theater), Rent and The Threepenny Opera (Samohi Theatre), Machinal and Resurrecting Antigone (UniTheatre), and The Miracle Worker and Treehouses (AVPA). He dedicates his work to God and to his wife, Angela, and three children, Dylan, Andrew, and Julia.

Karen O'Hanlon, a Philadelphia area native, is delighted to be a resident artist at Chance Theater. She earned her Bachelor of Arts in Theatre from East Stroudsburg University and has worked as a teaching artist, actress, and director throughout Pennsylvania, New Jersey, New York, and Delaware. At the McCarter Theatre in Princeton, New Jersey, she spent several years teaching and directing for the First Stage program, as well as their in-school residency program. Karen was the regional director for Creative Theatre, where she worked to bring after-school and summer camps to children throughout the east coast. In addition, she has worked with several outreach programs designed to help at-risk youths and teens find their voice through creative expression. In California, Karen taught Theatre at Fairmont Private School, where she produced student-driven new work. Karen is also a coach and judge for the Orange County middle school debate program.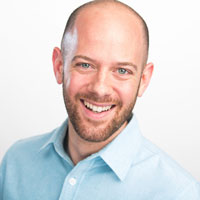 James McHale is a Resident Artist and Artistic Council Member of Chance Theater where he recently performed as John Dodge in the SoCal Premiere of Middletown, and as the titular character in The Little Prince. He has appeared in many other Chance productions including Dogfight (LA/ OC Premiere), Samsara (West Coast Premiere), Maple and Vine (OC Weekly's Best Play of the Year), Bloody Bloody Andrew Jackson (Ovation Recommended; LA Times Critic's Choice), and The Laramie Project & Laramie Project: 10 Years Later(LA Stage Times' Top 10 of 2013). Recently, he played Hamlet in Hamlet and Rosencrantz & Guildenstern Are Dead in repertory at American Coast Theater Company where his theater credits also include All My Sons, and the West Coast Premiere of The Hiding Place. James received his B.A. in Theater Arts Performance from CSU Long Beach, and has studied with the Michael Chekhov Association and The Actor's Center (NYC).
James also works as a director and teaching artist. His recent directing credits include the World Premiere of Comedy of ERRORS (ACTC), and The Eight: Reindeer Monologues (Chance Theater). He has taught and directed for local middle-schools, Musical Theater Playground, and for Chance Theater's Speak Up youth program.